300mm wide GRAVITY ROLLER CONVEYORS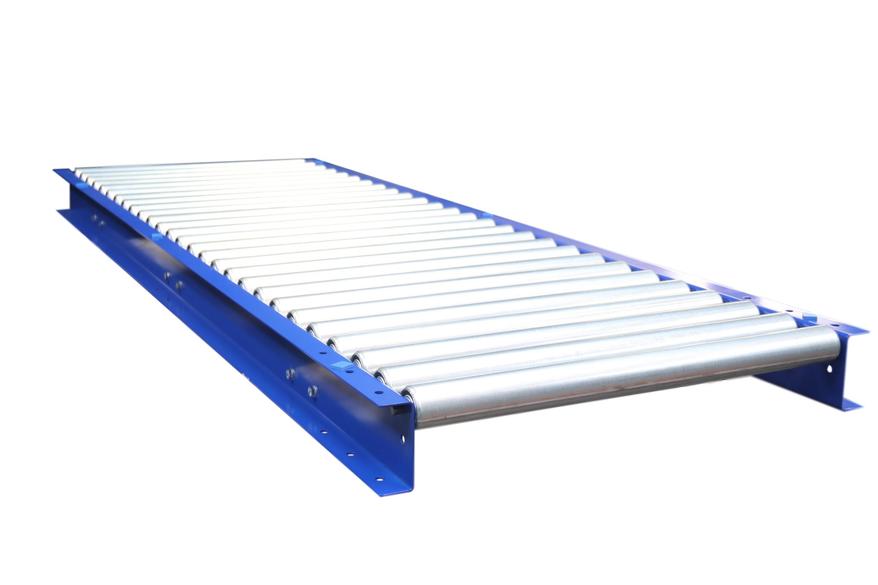 2400MM L X 300MM W @ 75MM CENTRES
Sections taken from stock

Lead time depending on accessories required i.e Guards, Stops, Supports etc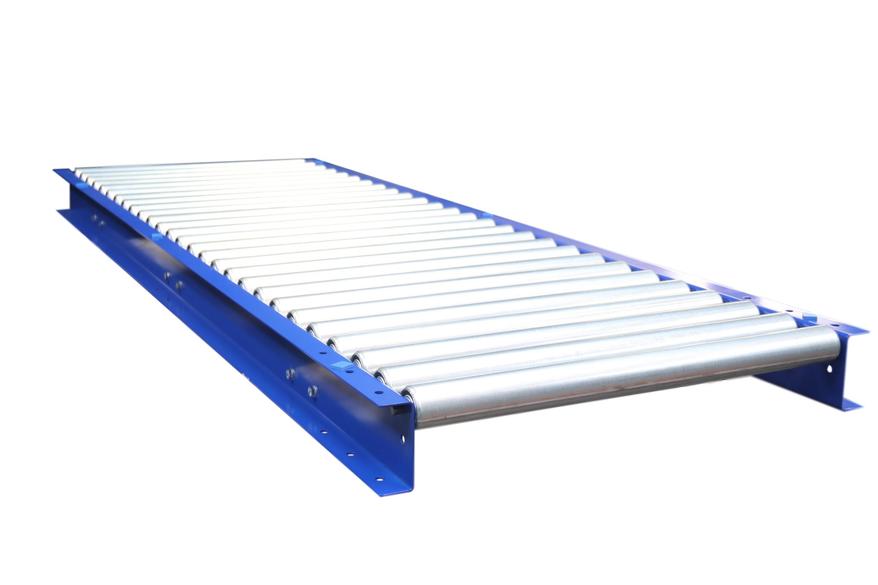 2400MM L X 300MM W @ 100MM CENTRES
Sections taken from stock

Lead time depending on accessories required i.e Guards, Stops, Supports etc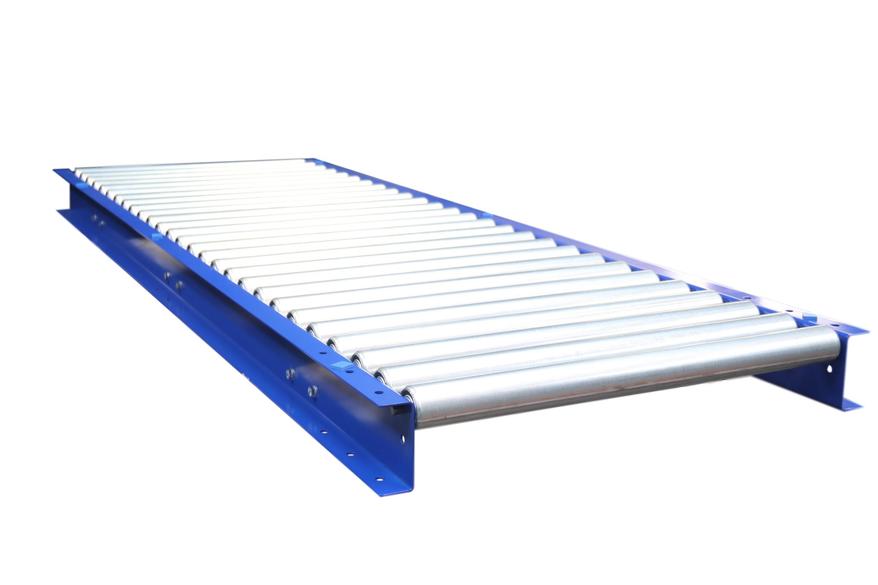 2400MM L X 300MM @ 150MM CENTRES
Lead time depending on accessories required i.e Guards, Stops, Supports etc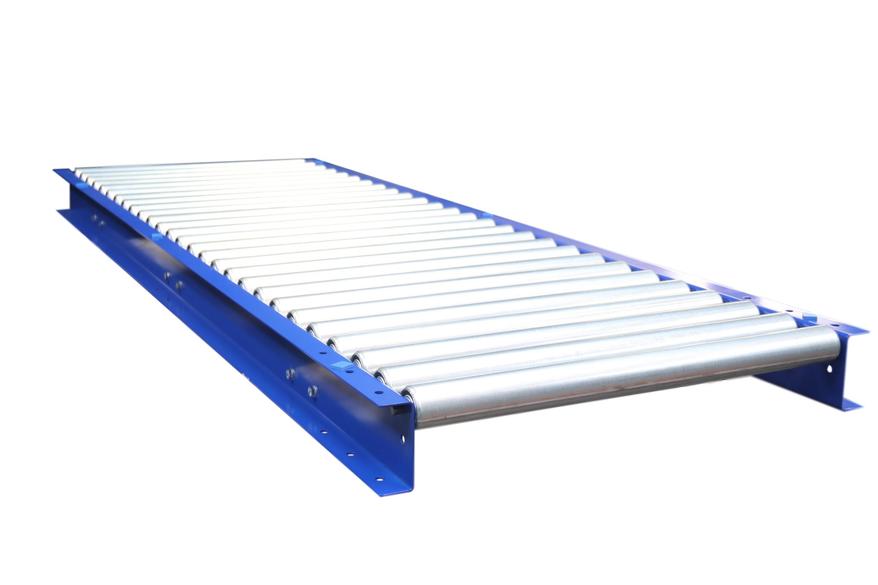 2400MM L X 300MM @ 200MM CENTRES
Sections taken from stock

Lead time depending on accessories required i.e Guards, Stops, Supports etc
450MM WIDE GRAVITY ROLLER CONVEYORS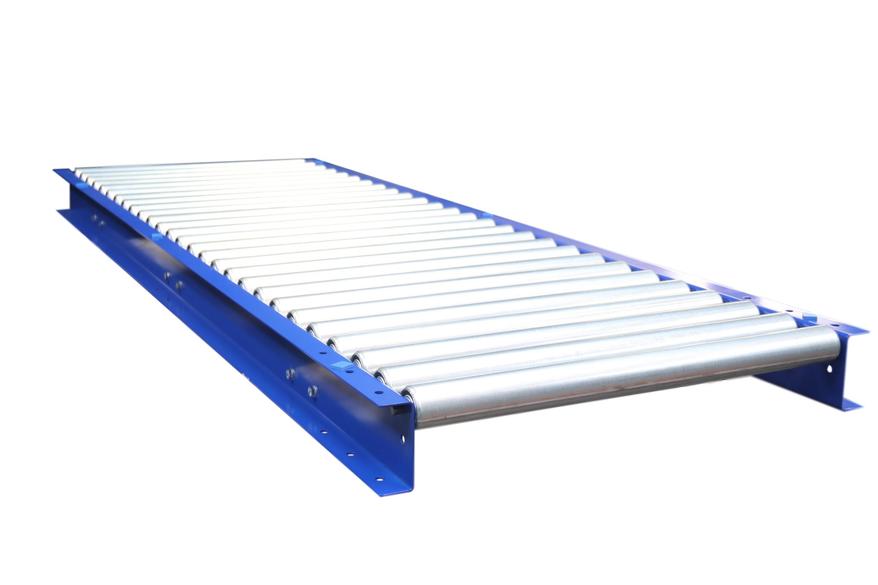 2400MM L X 450MM W @ 75MM CENTRES
Sections taken from stock

Lead time depending on accessories required i.e Guards, Stops, Supports etc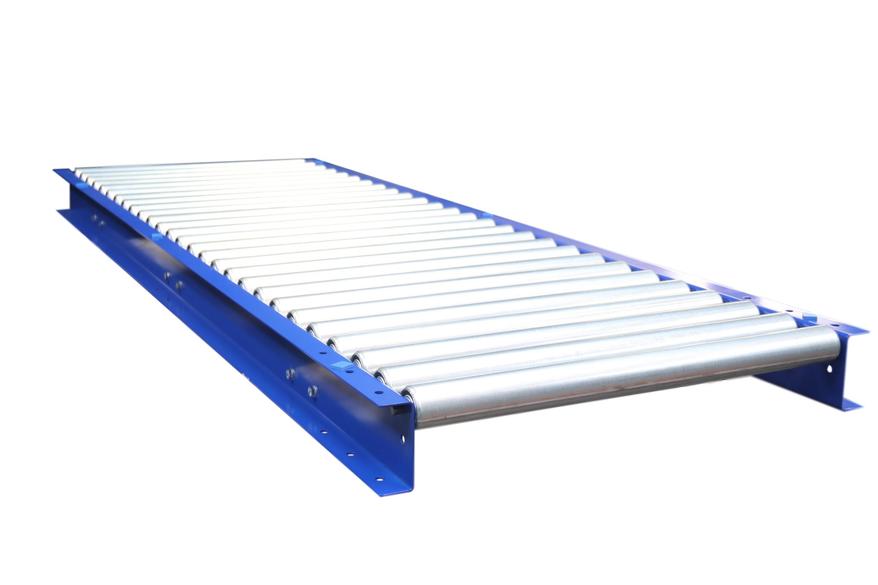 2400MM L X 450MM W @ 100MM CENTRES
Sections taken from stock

Lead time depending on accessories required i.e Guards, Stops, Supports etc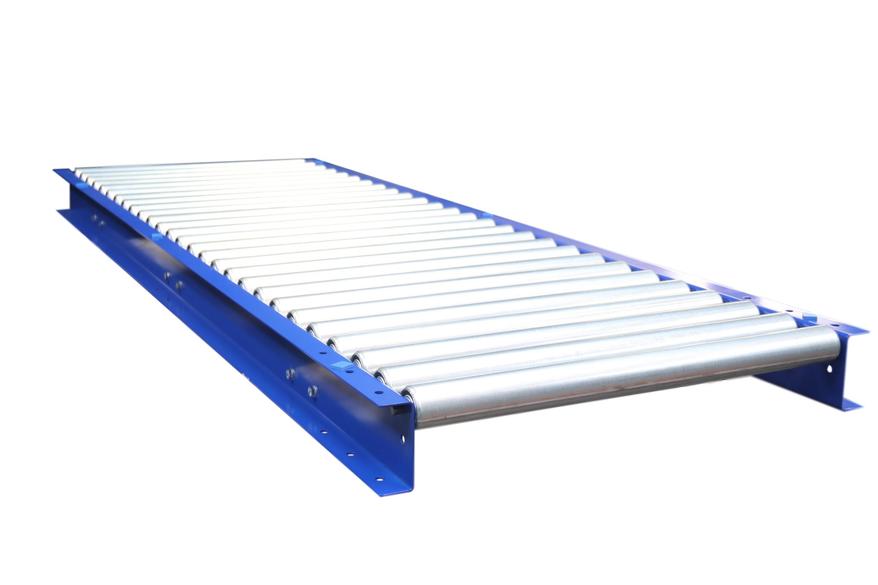 2400MM L X 450MM @ 150MM CENTRES
Lead time depending on accessories required i.e Guards, Stops, Supports etc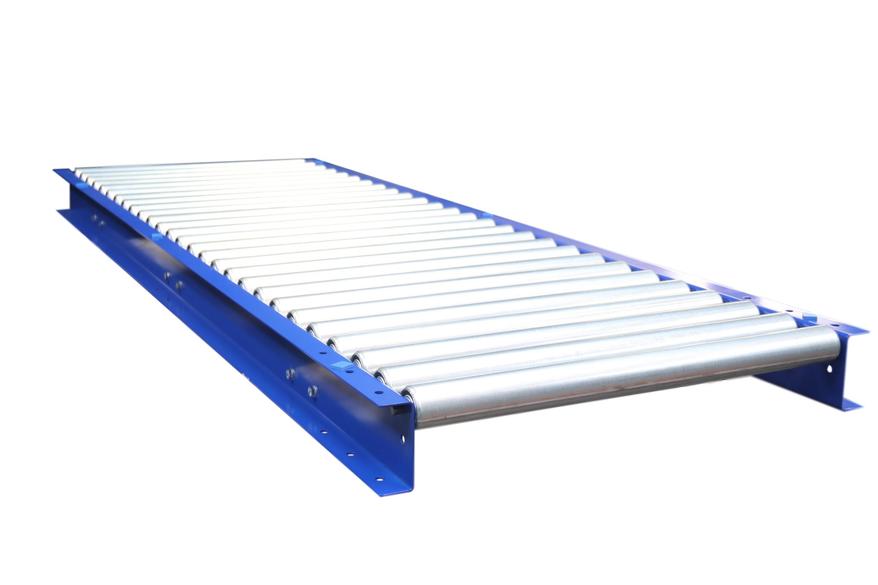 2400MM L X 450MM @ 200MM CENTRES
Sections taken from stock

Lead time depending on accessories required i.e Guards, Stops, Supports etc
600MM WIDE GRAVITY ROLLER CONVEYORS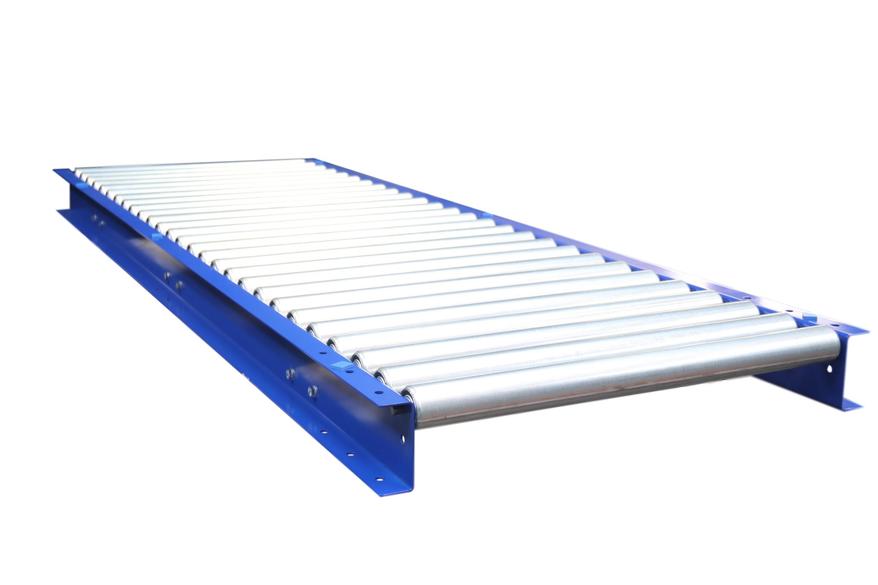 2400MM L X 600MM @ 75MM CENTRES
Lead time depending on accessories required i.e Guards, Stops, Supports etc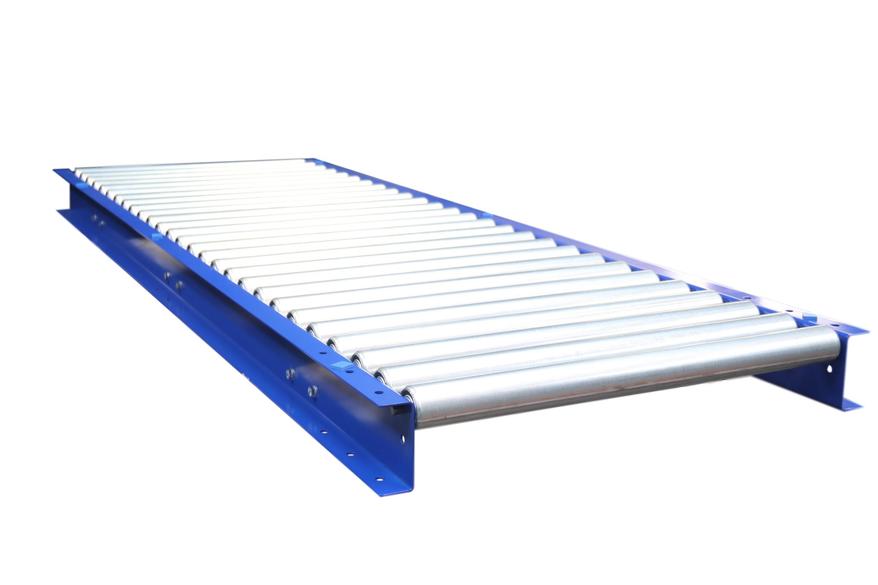 2400MM L X 600MM @ 100 CENTRES
Sections taken from stock

Lead time depending on accessories required i.e Guards, Stops, Supports etc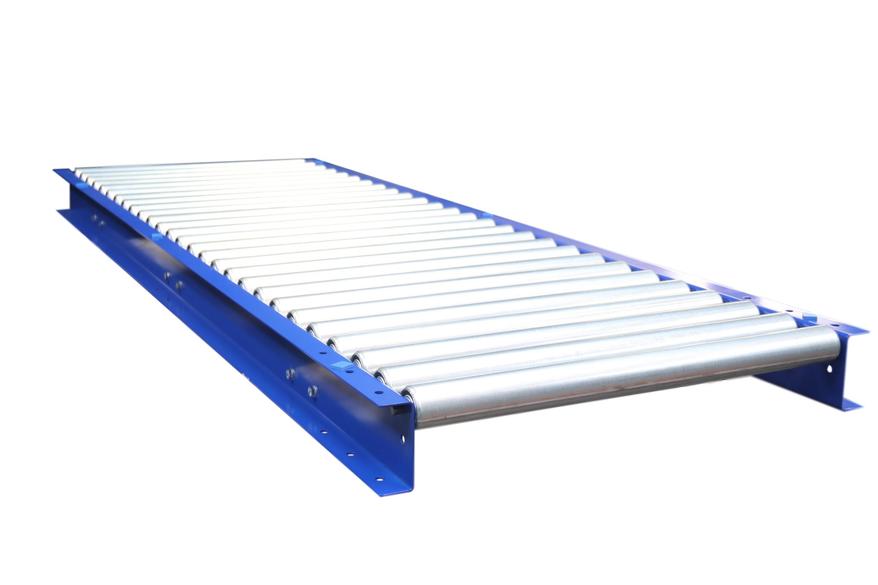 2400MM L X 600MM W @ 150MM CENTRES
Sections taken from stock

Lead time depending on accessories required i.e Guards, Stops, Supports etc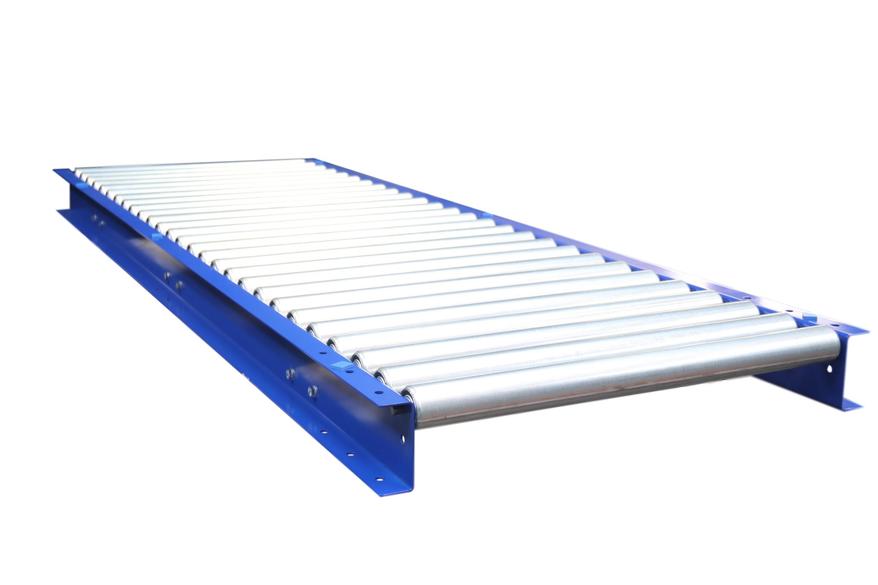 2400MM L X 600MM W @ 200MM CENTRES
Sections taken from stock

Lead time depending on accessories required i.e Guards, Stops, Supports etc
600MM WIDE GRAVITY ROLLER CONVEYORS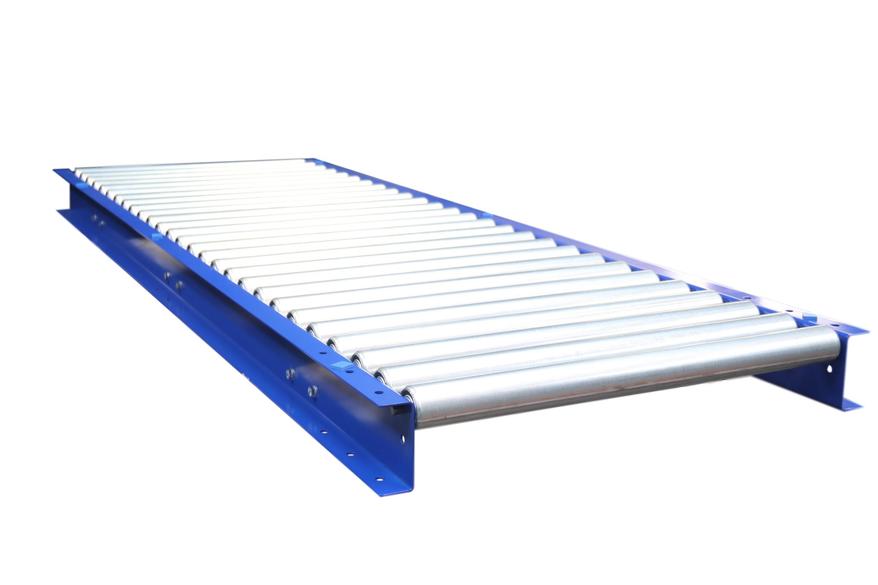 2400MM L X 600MM @ 75MM CENTRES
Lead time depending on accessories required i.e Guards, Stops, Supports etc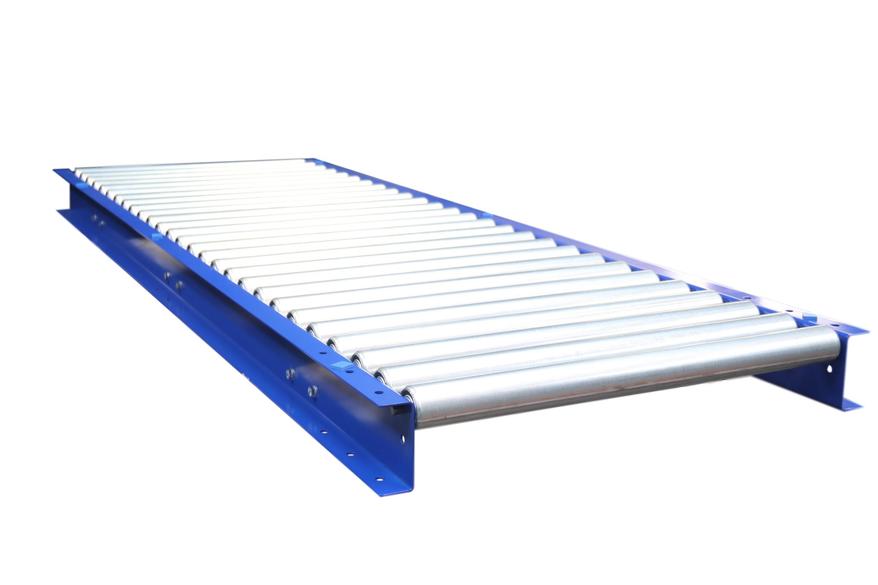 2400MM L X 600MM @ 100 CENTRES
Sections taken from stock

Lead time depending on accessories required i.e Guards, Stops, Supports etc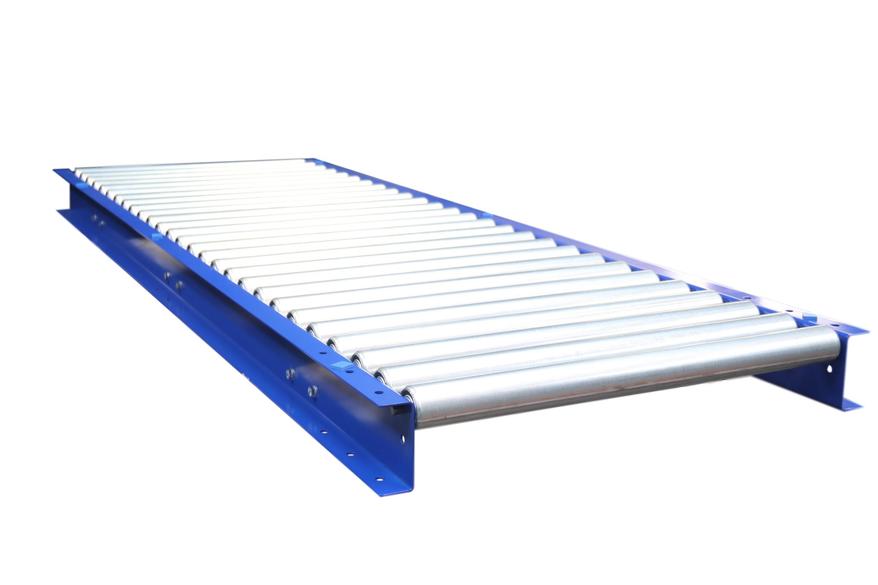 2400MM L X 600MM W @ 150MM CENTRES
Sections taken from stock

Lead time depending on accessories required i.e Guards, Stops, Supports etc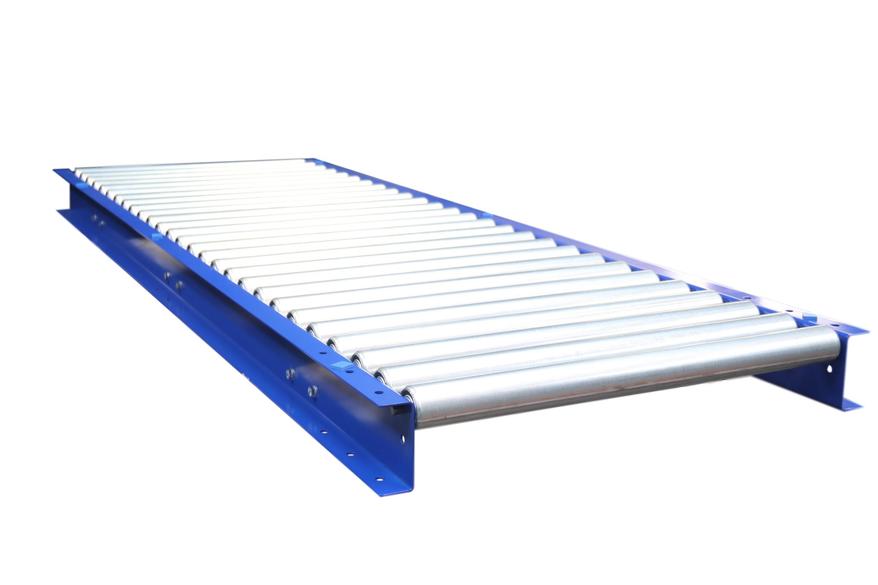 2400MM L X 600MM W @ 200MM CENTRES
Sections taken from stock

Lead time depending on accessories required i.e Guards, Stops, Supports etc
700MM WIDE GRAVITY ROLLER CONVEYORS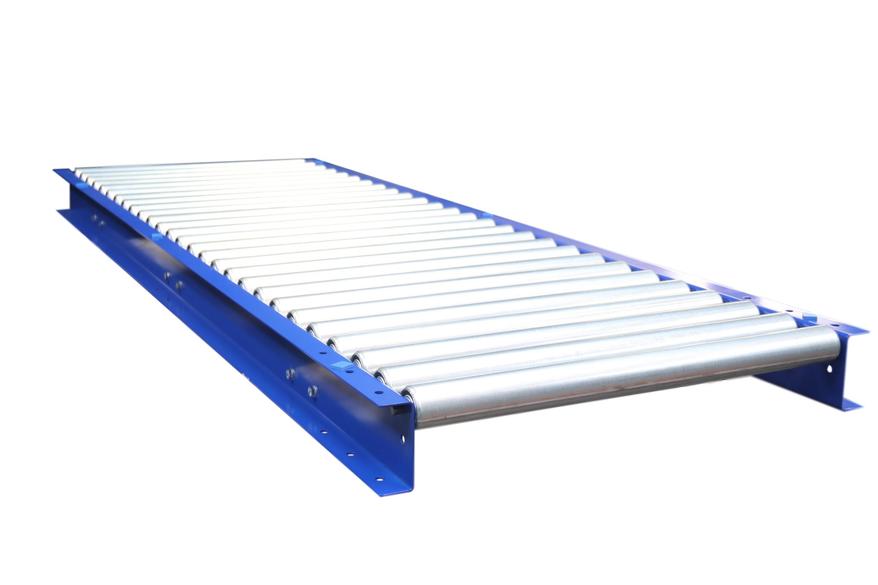 2400MM L X 700MM @ 75MM CENTRES
Lead time depending on accessories required i.e Guards, Stops, Supports etc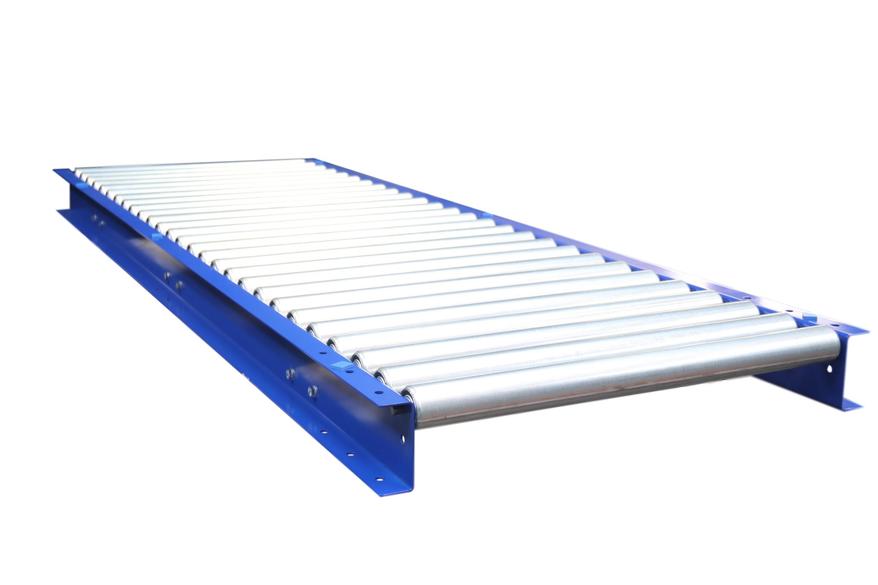 2400MM L X 700MM @ 100 CENTRES
Sections taken from stock

Lead time depending on accessories required i.e Guards, Stops, Supports etc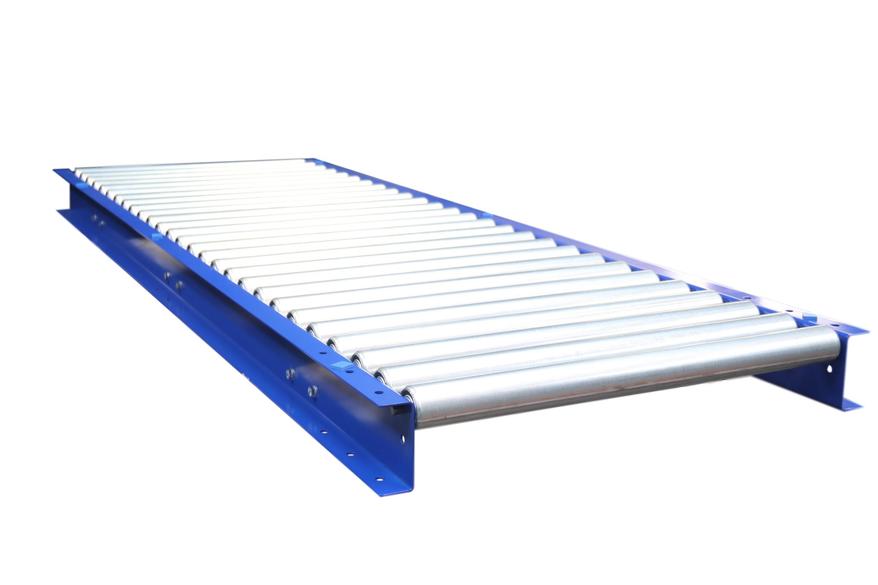 2400MM L X 700MM W @ 150MM CENTRES
Sections taken from stock

Lead time depending on accessories required i.e Guards, Stops, Supports etc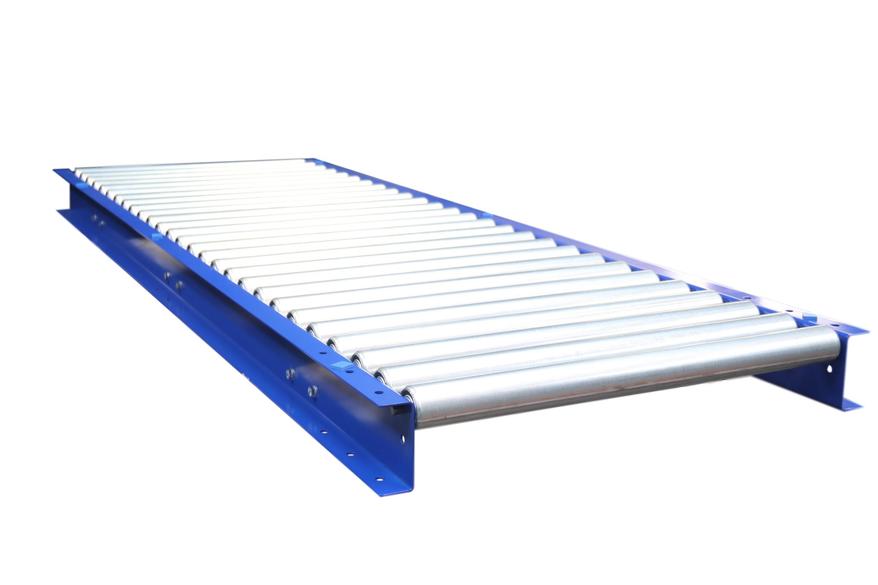 2400MM L X 700MM W @ 200MM CENTRES
Sections taken from stock

Lead time depending on accessories required i.e Guards, Stops, Supports etc
900MM WIDE GRAVITY ROLLER CONVEYORS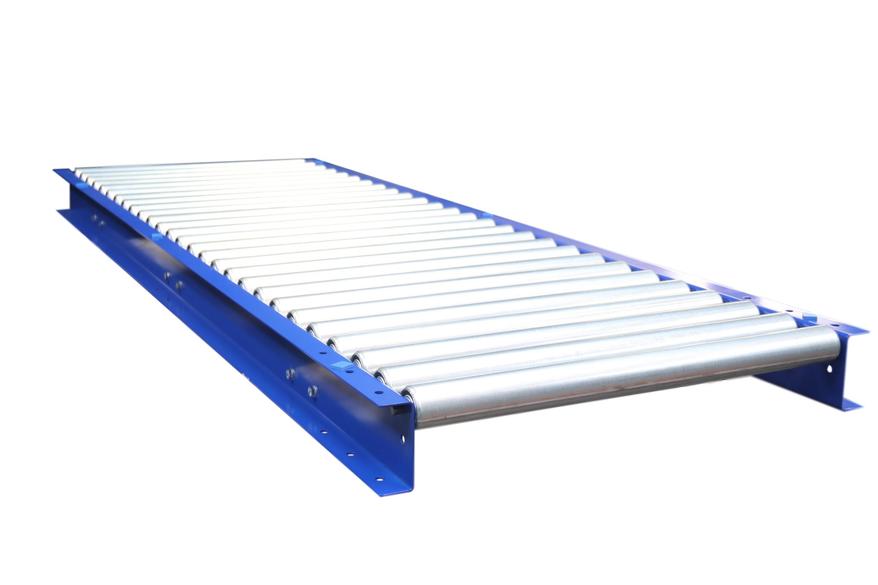 2400MM L X 900MM @ 75MM CENTRES
Lead time depending on accessories required i.e Guards, Stops, Supports etc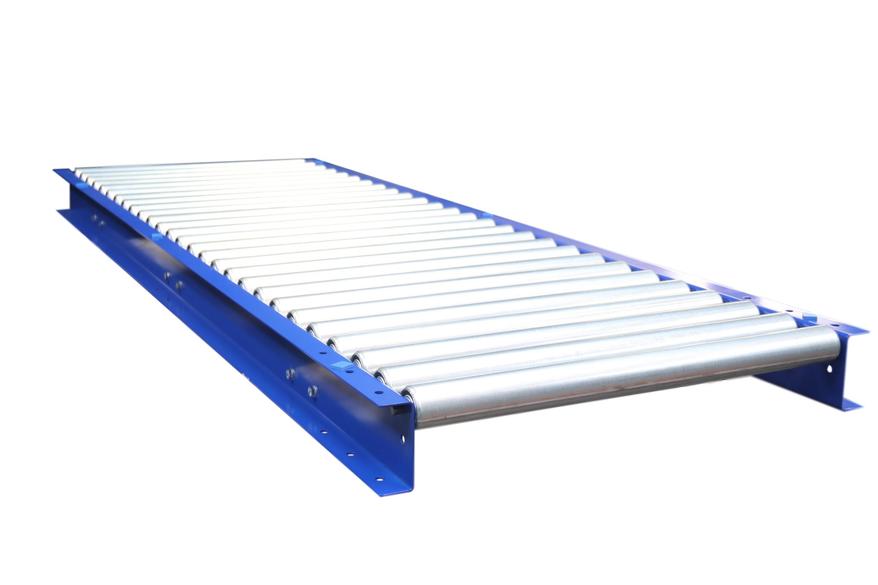 2400MM L X 900MM @ 100 CENTRES
Sections taken from stock

Lead time depending on accessories required i.e Guards, Stops, Supports etc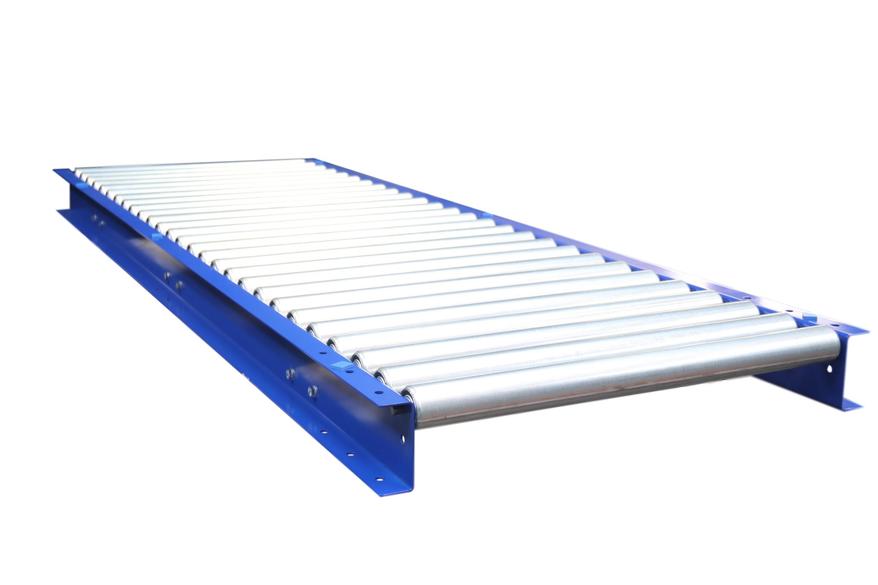 2400MM L X 900MM W @ 150MM CENTRES
Sections taken from stock

Lead time depending on accessories required i.e Guards, Stops, Supports etc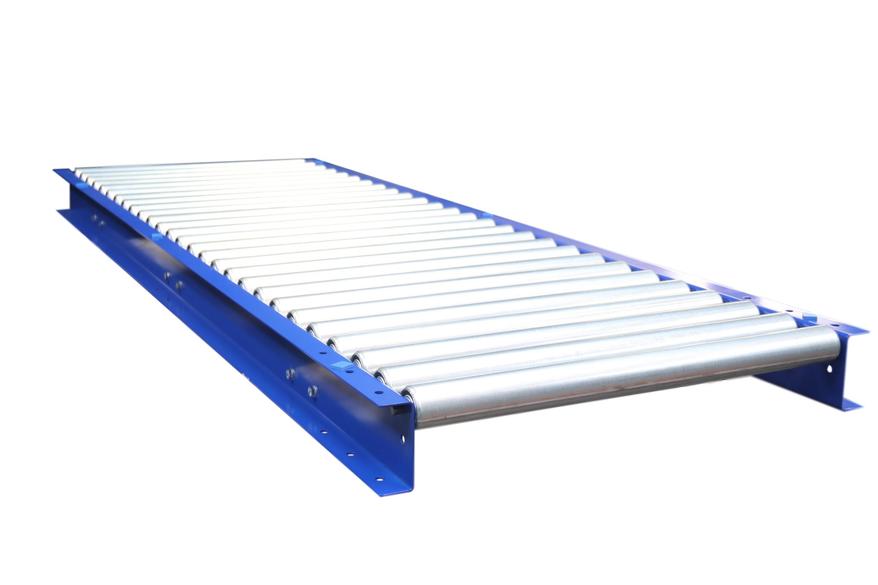 2400MM L X 900MM W @ 200MM CENTRES
Sections taken from stock

Lead time depending on accessories required i.e Guards, Stops, Supports etc
1000MM WIDE GRAVITY ROLLER CONVEYORS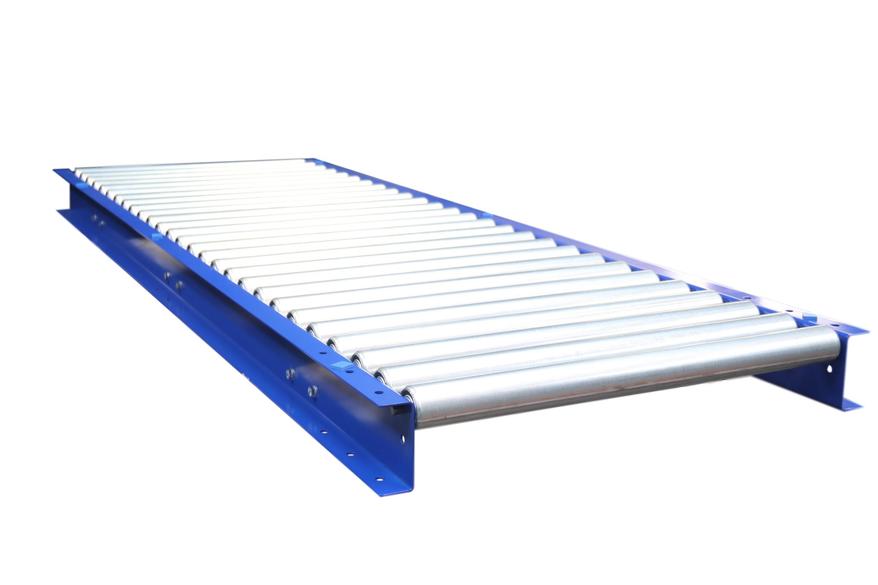 2400MM L X 1000MM @ 75MM CENTRES
Lead time depending on accessories required i.e Guards, Stops, Supports etc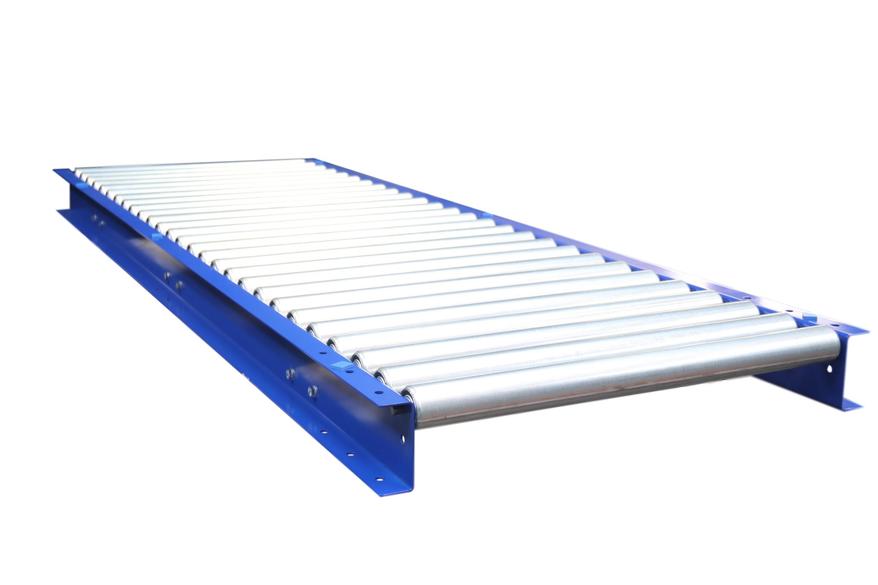 2400MM L X 1000MM @ 100 CENTRES
Sections taken from stock

Lead time depending on accessories required i.e Guards, Stops, Supports etc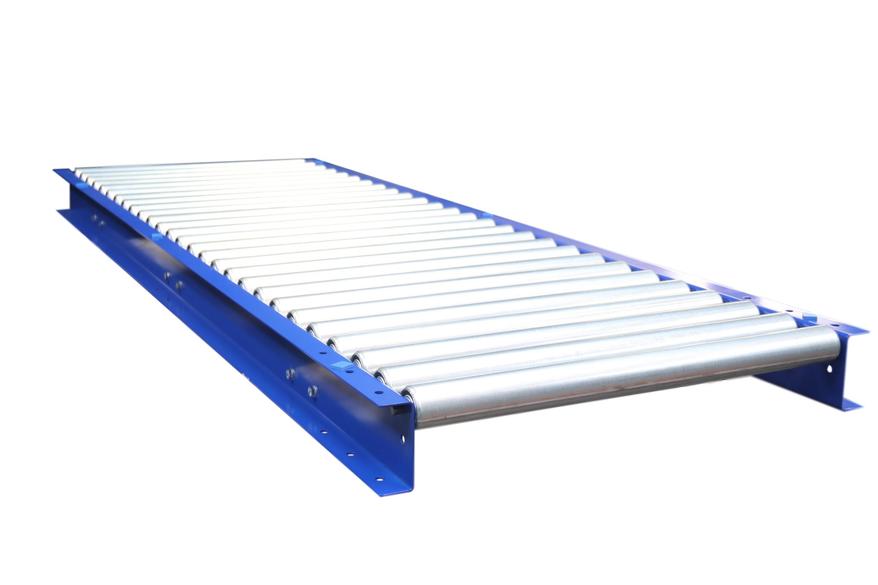 2400MM L X 1000MM W @ 150MM CENTRES
Sections taken from stock

Lead time depending on accessories required i.e Guards, Stops, Supports etc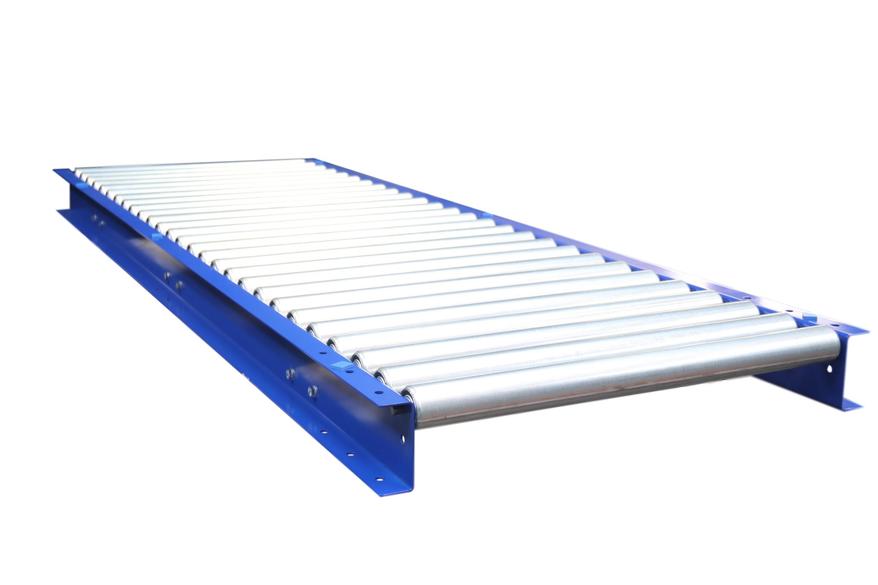 2400MM L X 1000MM W @ 200MM CENTRES
Sections taken from stock

Lead time depending on accessories required i.e Guards, Stops, Supports etc
ABOUT PRE-STOCKED CONVEYORS
We all know too well that 'last-minute job' or 'the lead time that just can't wait' - Conveyors are a big part of the production process, but very often get overlooked.
This is why we aim to keep a number of standard conveyor sizes 'off-the-self', to get our customers out of those difficult situations.
Typically Gravity Roller Conveyors and Belt Conveyors can hold lead times anywhere from 2 - 8 weeks, which is why we offer a comprehensive range of newly manufactured stocked Belt Conveyors and Gravity Roller Conveyors, in addition to Used Conveyor Systems.
Stocked conveyors offer a quick lead time, bringing our customers convenient handling solutions on time and within budget.
In stock belt conveyors and stock gravity roller conveyors, are supplied CE marking and a 12-months warranty from the purchase date, as standard.
Can't find what you are looking for?
We offer a wide range of Gravity Roller and Belt Conveyors in addition to alternative conveyor types within our standard range, why not take a browse through our website to view our extensive range of UK manufactured conveyors and give us a call!
Why not contact us today to find out more information.