LARGE STOCKS OF QUALITY USED LINESHAFT CONVEYORS, READY FOR SALE
Can't find what you looking for? View our Newly Manufactured Lineshaft Powered Roller Conveyors!
We can offer lineshaft conveyors in various configurations, with a range of ancillary options.
STOCK ITEM = PT.001 - USED ZPL + ACCUMULATION CONVEYOR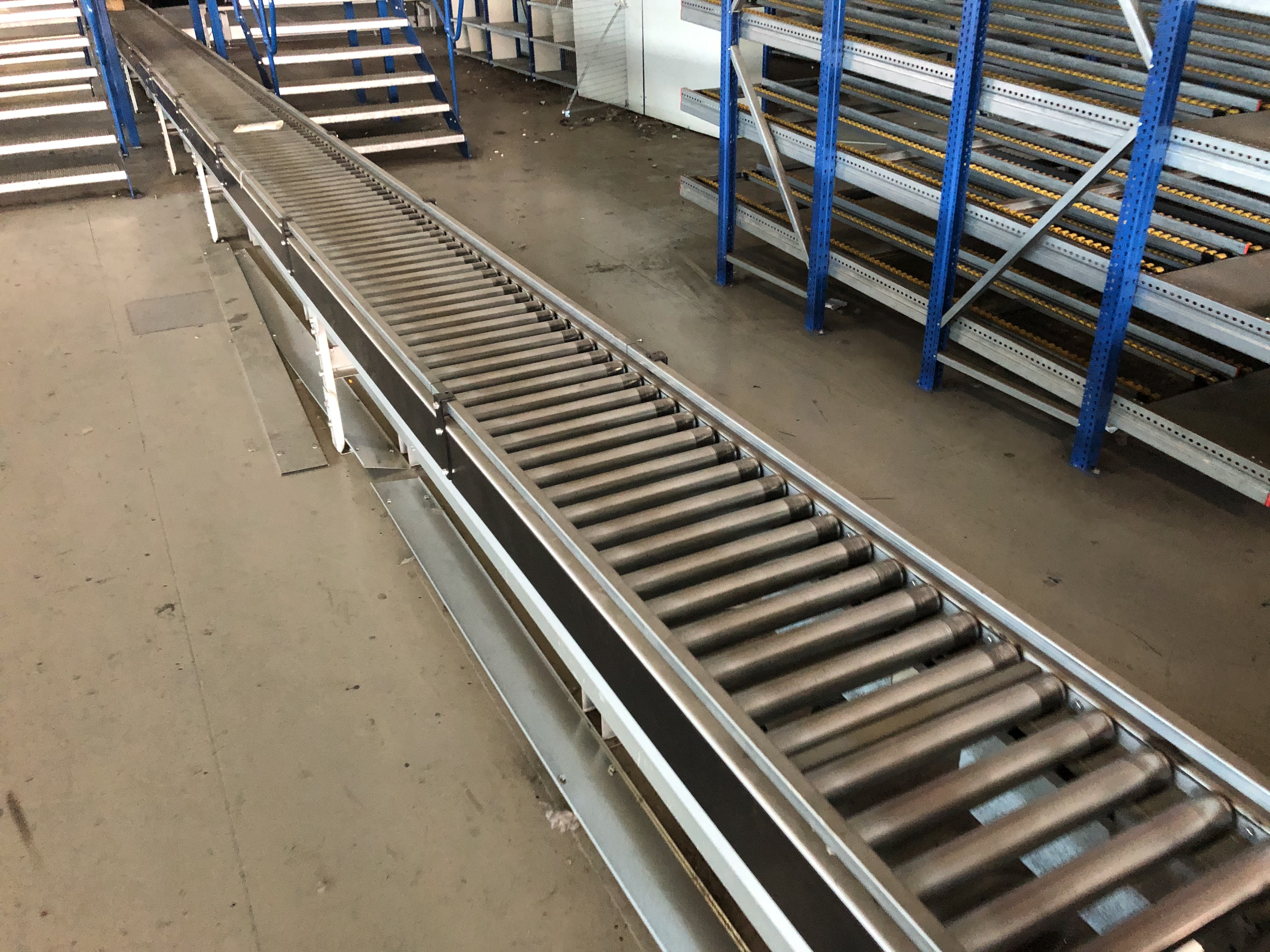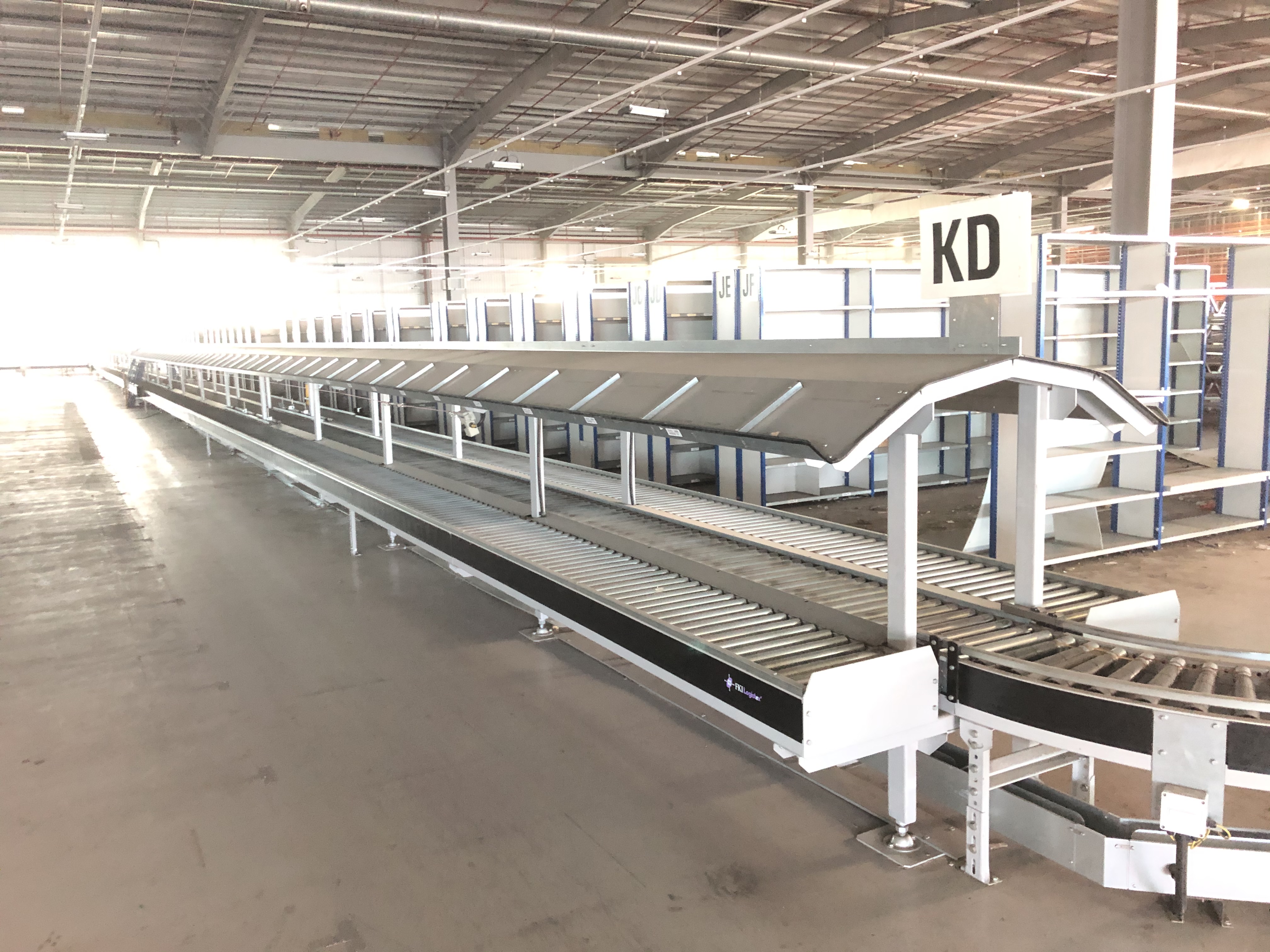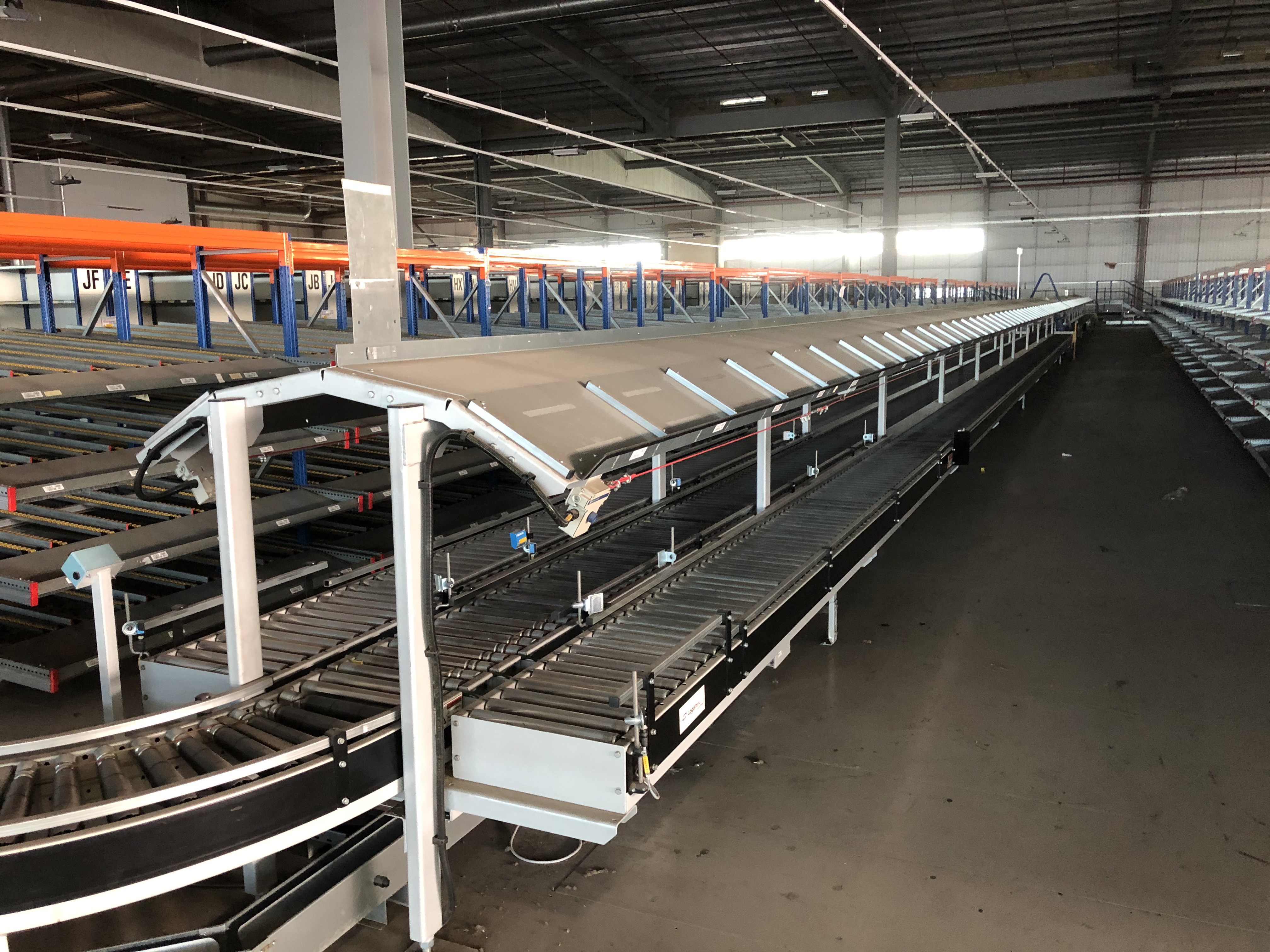 Roller Width: 440mm
Inside Frame: 450mm
Total Width: 520mm
Frame Depth: 180mm
Frame: Steel Construction 2.5mm
Roller Type: 1.5mm Precision
Roller Diameters: 50mm
Roller Pitch: 85mm
Weight Cap per Roller
Shaft Size: 11mm
24v Powered Roller Conveyors & Belt Under Roller Accumulation
The opportunity to purchase a modern FKI Logistex used a powered roller conveyor system.
The system comprises 24v Powered roller conveyor split into 3 zones per 3m section & mixed belt under roller conveyor for zero line pressure accumulation.
24v system available in 3m sections, up to 1000m.
Belt under roller conveyors will be stripped into zone lengths, sizes to be announced.
Included Gates, Curves, Merges.
Supporting stands to be manufactured to suit customer requirements.
Approximately 1000m Immediately available.
SECONDHAND LINESHAFT CONVEYOR SYSTEMS AND USED POWERED ROLLER CONVEYORS
If you are unsure about any information or requirements for our used powered roller conveyors, please feel free to contact one of our sales representatives for more information.
Prices* quoted are 'track only per meter', in most instances used lineshaft conveyors will require; drive units, support stands, guards, basic or advanced electrical controls and ancillary equipment, which will be quoted to suit your preferred layout.
All our used powered roller conveyor systems have standard pricing for mechanical parts and accessories, due to the nature of these modular conveyor systems and the varying layouts achievable, we will quote you on a case by case basis.
We can re-quote any used lineshaft conveyors to suit your required specification, with regards to electrical controls, pneumatic controls and additional fabrication. We can also offer reconditioned lineshaft conveyor systems, with equipment warranties to match that of new equipment.
VAT will be charged in addition to all prices quoted at the prevailing rate, which is currently set at 20%
Delivery is not included in the price, but a cost estimate can be provided based on your companies postal area.
Installation may be required on specific units, a cost estimate can also be provided for this service.